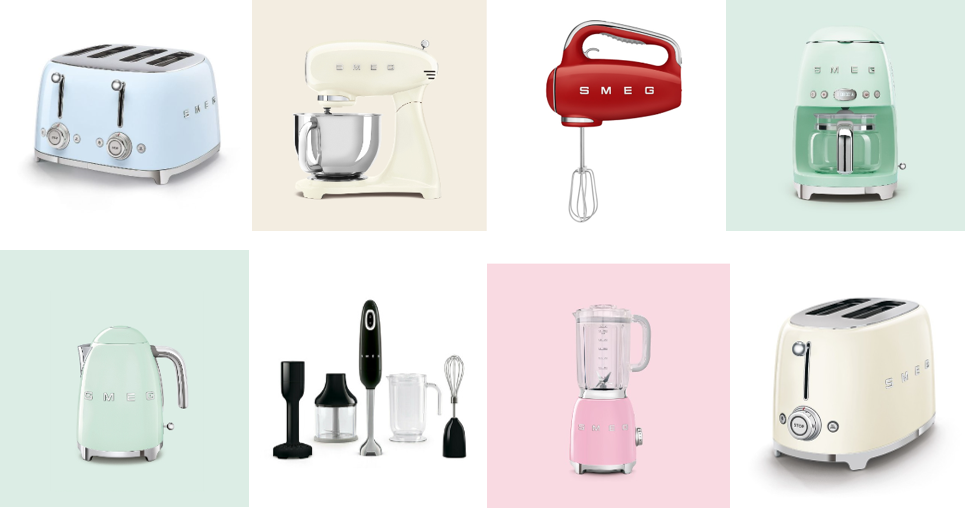 SMEG is an Italian home appliance manufacturer based in Guastalla, near Reggio Emilia, in the northern Italian region of Emilia-Romagna. With SMEG, appliances take center stage in the heart of the home, a place where people can congregate.
We offer a broad selection of SMEG small kitchen appliances in a variety of colors, including:
Large hot water kettles
Small hot water kettles
2-Slice Toasters
4-Slice Toasters
Drip Coffee Makers
Hand Mixers
Stand Mixers
Immersion Blenders
Stand Blenders
Other items, including major appliances, can be special ordered.
Due to an increase in fraudulent activity on our website, we have removed all higher-priced items. Please contact our store at 843-379-2202 or [email protected] to inquire about our SMEG small kitchen appliance inventory.